Be the global industry leader
with powder metallurgy
technology & products
Becoming a company that
develops powder metallurgy technology
and bring innovation to the industry
Diamet offers powder metallurgy and sintered products for automobile parts. Since 1944, Diamet has created cutting-edge products from advanced technology to offer overwhelming production efficiency.
In addition, we proactively venture into new technological fields, and we are dedicated to improving the fuel efficiency of automobiles, while developing products that serve as the core of natural energy power generation.
While flexibly addressing customer needs, we strive to become the top brand in sintered products.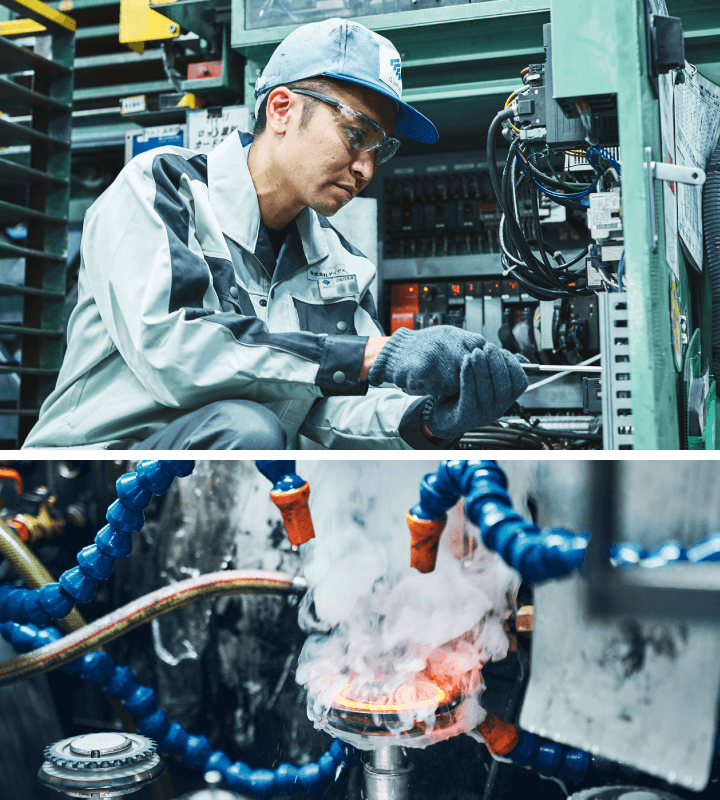 PRODUCTS
We provide world-class sintered
products based on powder metallurgy manufacturing technology
that enables high precision manufacturing.
We deliver oil-impregnated sintered bearings and sintered machine parts that feature both high precision and production efficiency from our manufacturing method of powder metallurgy. Our R&D capabilities achieve the ideal for customers so that Diamet products are widely accepted by the world's top automobile manufacturers.